7 June 2023 – For a third time after 2019 and 2021, EMBO is making the finances of its scientific publications public to provide transparency about the cost and the revenue from publishing the high quality, selective journals The EMBO Journal, EMBO reports, Molecular Systems Biology and EMBO Molecular Medicine. A fifth journal, Life Science Alliance, published in partnership with Rockefeller University Press and Cold Spring Harbor Press, is not included in this chart providing an overview of the cost and revenue structure of the four journals.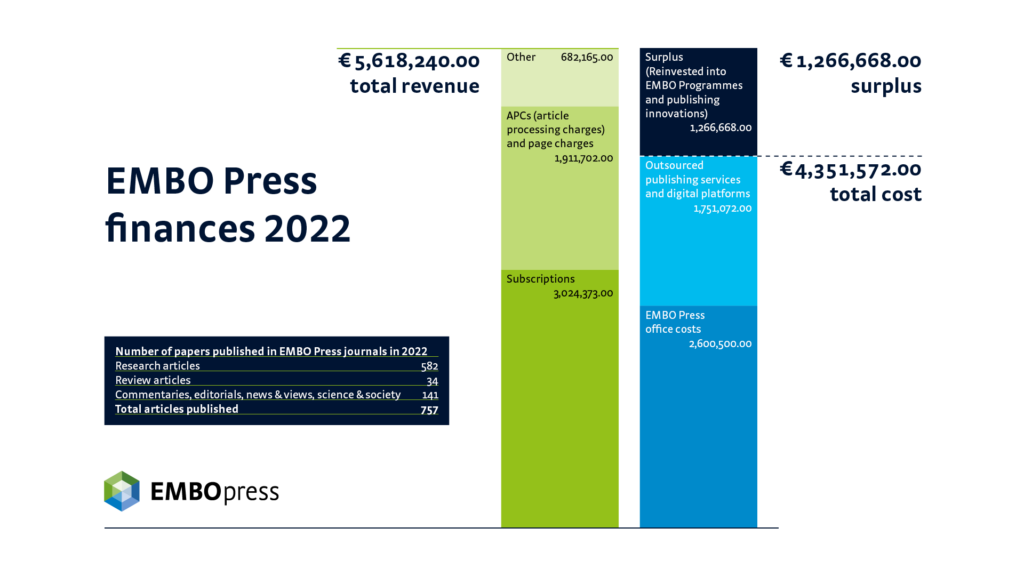 All surplus is reinvested into EMBO activities supporting life scientists.
EMBO Press also lists a financial overview on the Journal Comparison Service of CoalitionS since its launch in 2022.